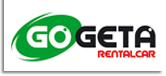 Everyday Car Hire and Wedding Car Hire in Edinburgh, Scotland.
Any Questions? Call Us 0131 622 6422
Choose dates
& Pickup Site
Choose your Car
& any extras
Book Your Car
& Pay Online
Pickup Your
Car &amp Enjoy
About
Gogeta Rental
GOGETA RENTAL CAR - budget car hire in Edinburgh,Scotland. We offer a vast range of rental cars at cheap discounted prices. We offer an Edinburgh airport pick up service. If you are looking to rent a car from Edinburgh we have a huge range from cheap economy car hire to luxury car hire. When you rent a car from us the price you see is the price you pay. We have no hidden costs like insurance etc that you will be expected to pay when you pick up your rental car. We offer fantastic deals such as special weekend hire rates and 7 days for the price of 5. We also offer sat-nav units and child seats for hire with the majority of our cars. From economy cars for those looking for budget car hire to the high flying sports models for when you need luxury car hire, we have the lot!