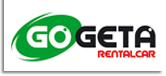 Everyday Car Hire and Wedding Car Hire in Edinburgh, Scotland.
Any Questions? Call Us 0131 622 6422
Choose dates
& Pickup Site
Choose your Car
& any extras
Book Your Car
& Pay Online
Pickup Your
Car &amp Enjoy


Edinburgh
wedding car hire
Wedding Car Hire Packages.
At Gogeta Wedding Car we have a unique offering of wedding cars for the occassion. With our range of brand new white BMW's, all available to view at our showroom in Edinburgh's Luxury Car Village, Newbridge Edinburgh.
The best part about getting your wedding cars from us is that you can tailor make the package to suit you.
Choose how many cars you need, how many you require drivers for, how long you need the cars and alot more besides. To discuss your requirements with our professional advisors or if you would like to arrange a viewing
please call us.
Self Drive
4hrs
Mon - Fri
4hrs
Sat - Sun
6hrs
Mon - Fri
6hrs
Sat - Sun
BMW 5 Series

£139.95
£280.00
£310.00
£310.00
£340.00
BMW 7 Series

£269.95
£400.00
£430.00
£430.00
£460.00
BMW X5

£229.95
£360.00
£390.00
£390.00
£420.00
BMW X6

£269.95
£400.00
£430.00
£430.00
£460.00
BMW Z4*

£199.95
£280.00
£310.00
£310.00
£340.00
MINI Convertible*

£89.95
£150.00
£195.00
£195.00
£250.00
*Indicates the vehicle is suitable for 1 passenger.
Wedding car hire
Fill in the form below if you would like more information on wedding car hire from Gogeta Rental Car in Edinburgh.